Effective Logistics offers cost-effective handling, shipping carrier options and food grade transport that suit customer requirements. Our team, however, prefers to go the extra mile. Instead of working as your partner, we see ourselves as your supply chain business extension.
We do this by effortlessly linking our services to yours. The company expertly integrates people, technologies and equipment to satisfy your food delivery needs and achieve our business goals together.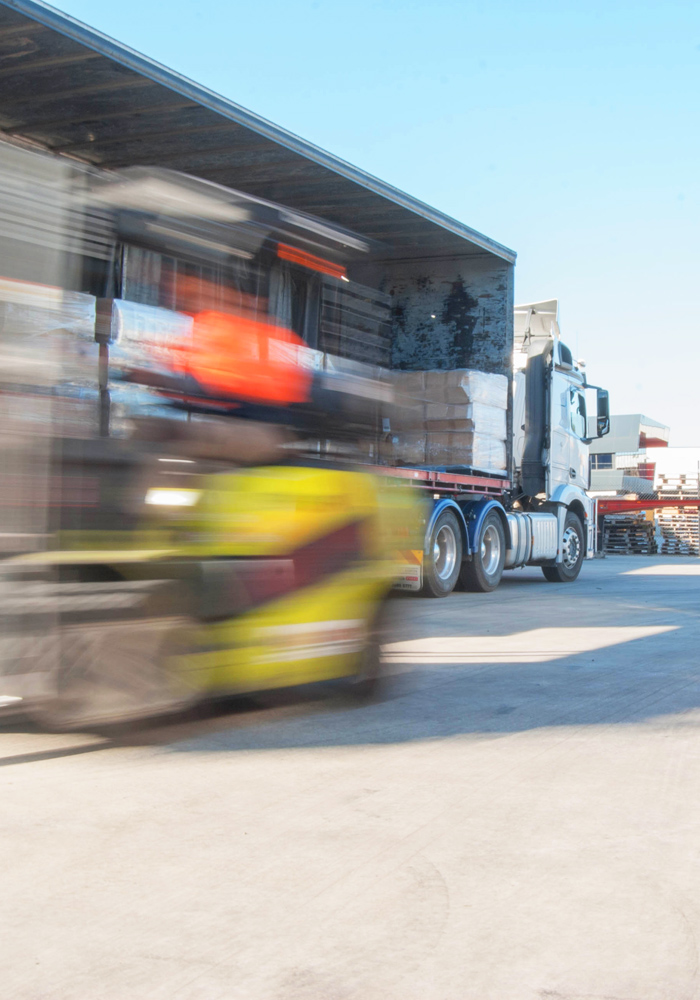 General and Food-Grade Transport Essentials
If you've been searching for a responsible general transport or a food grade transport company online to help your business, Effective Logistics will be glad to work with you. Aside from our flexible warehouse facility, our team operates with several other factors for smooth-sailing food transport and distribution services. These include:
Network of delivery vehicles.Effective Logistics has a fleet of tautliner semi-trailers, tautliner rigid trucks and vans covering the Melbourne metropolitan on a twice/day basis and outer areas daily. We have a dedicated vehicle to transport non-hazardous items quickly and safely, and all trucks have roofs and curtains to protect goods from the environment. We are also agents for both country and interstate carriers who support our motor vehicles safety to perform timely, cost-effective deliveries.
Professional team of drivers.The company ensures that our heavy-vehicle drivers are as customer-centric as the rest of the staff. They have the experience with an excellent track record, integrity and reliable work ethic to match, so goods will safely reach customers.
Strategic transport site. Effective Logistics is centrally located for HACCP transport within Melbourne and well-positioned off the Western Ring Road for interstate deliveries. We are proud that our strategic location allows us to serve more clients in a reliable and timely manner.
Reliable 3PL solutions.Our in-house team handles any item with expertise, care and according to industry standards. Effective Logistics pairs this with its quality food-grade warehouse and tight security systems. We also utilise the necessary documents, like delivery dockets, produced by or customised individually for our clients for seamless service provision.

Our team are here to assist
Contact Us and Learn More
Effective Logistics growing fleet only delivers the best personalised general and food grade transport and distribution services. Our team offers the supply chain know-how and solutions you need for safe and dependable deliveries. Get in touch with us by calling our Melbourne office on 03 9369 0710 or emailing us at jordan@efflog.com.au.