Effective Logistics provides the specialised equipment and vehicles to transport various products and to their required destination.
We have invested in this equipment because the safety and security of our clients' products is our main priority.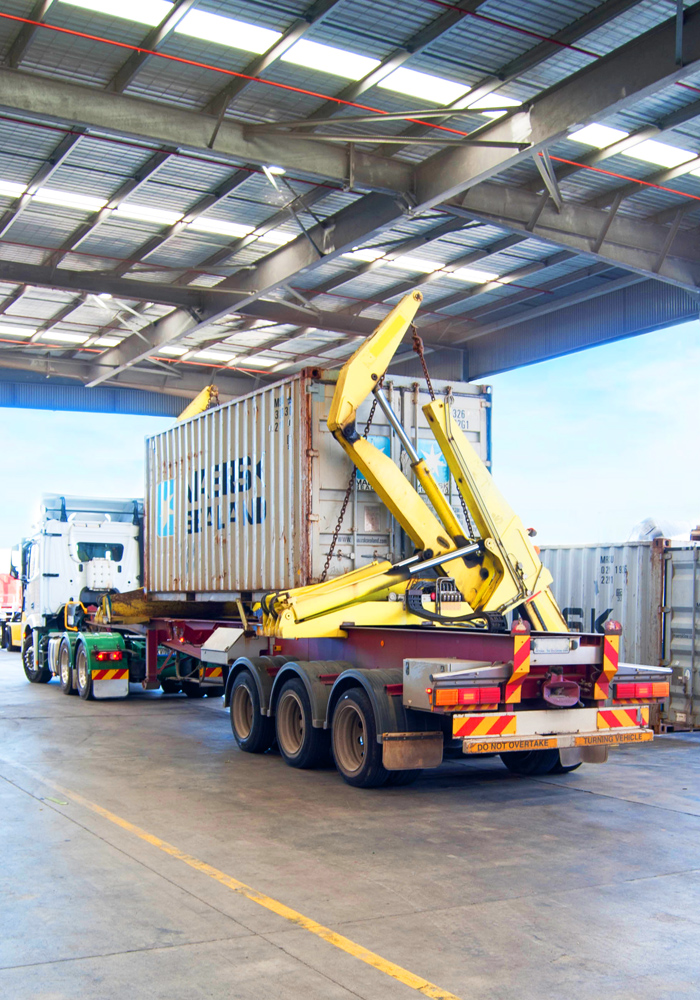 Our container cartage capability
Effective Logistics operate a fleet of taut-liner semi-trailers, taut-liner rigid trucks and vans covering Melbourne metropolitan on a twice/day basis and outer areas on a daily basis.
We can transport different sizes of product with the right price rate and with the proper handling from the point of pick up to the point of delivery. We have trucks and trailers to provide the one that best fits the load. These include side-loader trailers which makes it very easy for the loading and unloading of containers on sites without a loading dock. We also make sure that there is minimisation of costs and delays because we implement a two-shift system of pick-up and delivery from the wharf.  
At Effective Logistics, you are assured that storage and transport are carried by our well-trained team members. Whether products are perishable, non-perishable or fragile they will arrive at their destination safely. 

Our team are here to assist
Contact Us and Learn More
Effective Logistics guarantees the long term storage protection, security and safety of your products inside its warehousing facility. Our team has a proven track record of delivering top-notch warehousing services Australia wide backed up by industry-standard certifications.