Are you searching for 3PL Melbourne or food grade third-party logistics online? A company like yours is looking for a 3PL warehousing, supply chain logistics and distribution services company for several reasons. The most common ones are:
poor logistics and freight forwarding services from your current logistics provider
you don't have your own warehouse space and fulfillment services
lack of knowledge in warehousing pick and pack and product distribution for clients
lack of 3PL warehouse/inventory management tools and facilities to keep your precious goods safe
If any of these applies to you, it is high time to seek seamless supply chain management solutions and warehousing services from a reliable Melbourne 3PL provider with several shipping carrier options.
Effective Logistics is an excellent example. On top of our trustworthy logistics operations and services, our team has provided a full range of food-grade 3PL in Melbourne to Australian-based companies for over 20 years.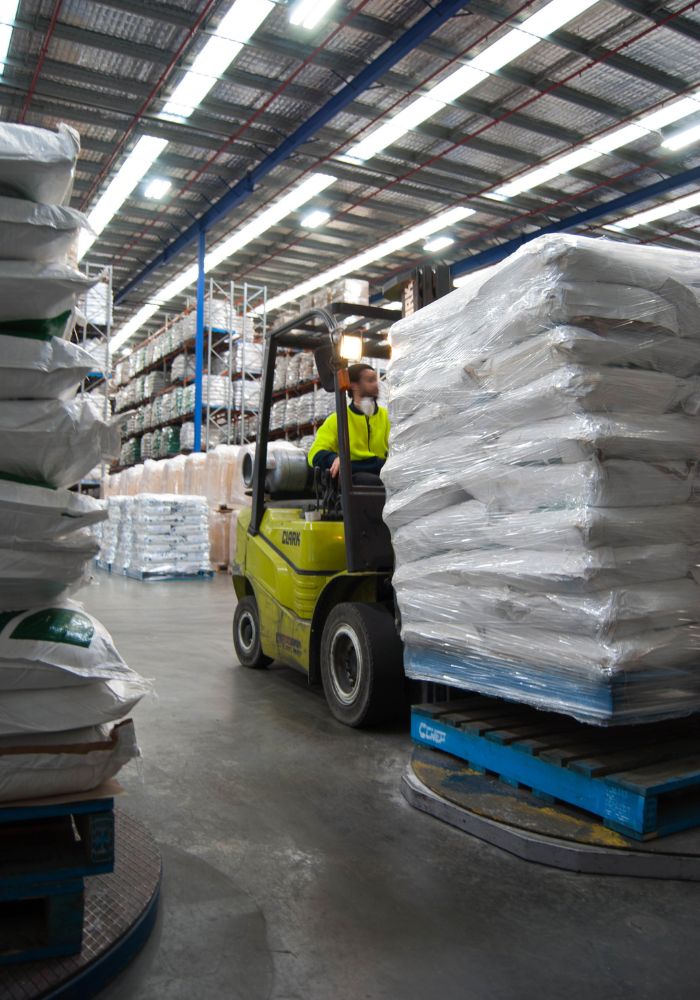 Custom Melbourne Food Grade 3PL Services
Effective Logistics is HACCP accredited, committed, focused and dedicated to offering solutions and delivering services with a competitive advantage. We provide clients with the most appropriate policy and relevant logistics services to address customer expectations and needs.
We intensely desire to deliver only the highest possible quality of third-party logistics services and performance, value-added services, and order fulfilment services at affordable transport costs to help your company grow. In turn, we help bring about the change business owners envision for their growing enterprise.
Our team for food grade 3PL in Melbourne will consult with you so we can provide the most effective 3PL warehousing or storage space and supply chain solutions based on your business requirements.
We firmly believe that giving customers personalised service can lead to more cost-effective 3PL warehousing and transportation solutions. After all, no business organisation should ever have to worry about being in a situation where it is losing invaluable resources when delivering goods.
The ongoing customer consultation includes feedback from our client's customers. By doing so, we get to make the necessary refinements and manage to improve our client's supply chain process on a timely basis.
Working with clients should be a fundamental responsibility of any service provider in the 3PL industry, domestic freight forwarding company or other business types. This way, problems or issues arising during implementation can be addressed professionally before they get out of hand.
Over the years, we have enabled our clients to grow their businesses through optimum service level provision to their customers. And as a result, Effective Logistics continues to operate with strong, steady business growth. It's the ultimate win-win for the business partnership between the company and our clients.
Integrated Food-Grade 3PL System
Our 3PL logistics services suit brick-and-mortar companies, retail stores, and ecommerce businesses with multiple sales channels.
Our 3PL Melbourne location warehouse storage facility for food-grade 3PL is flexible to customer needs at a lower cost and for long-term storage. It is also approved by Food Quality-accredited and Australian Quarantine and Inspection Service (AQIS).
These certifications qualify us to work with importers of food products and other non-hazardous items. Working with the industry's strictest standards allows us to serve clients' logistics solutions ethically and safely.
On top of that, Effective Logistics fulfilment centres implement a seamless link between its order/inventory levels system and external platforms in other states, Australia-wide. Our company and clients can then perform process monitoring in real-time, movement reports and quickly act on issues when needed through data integration.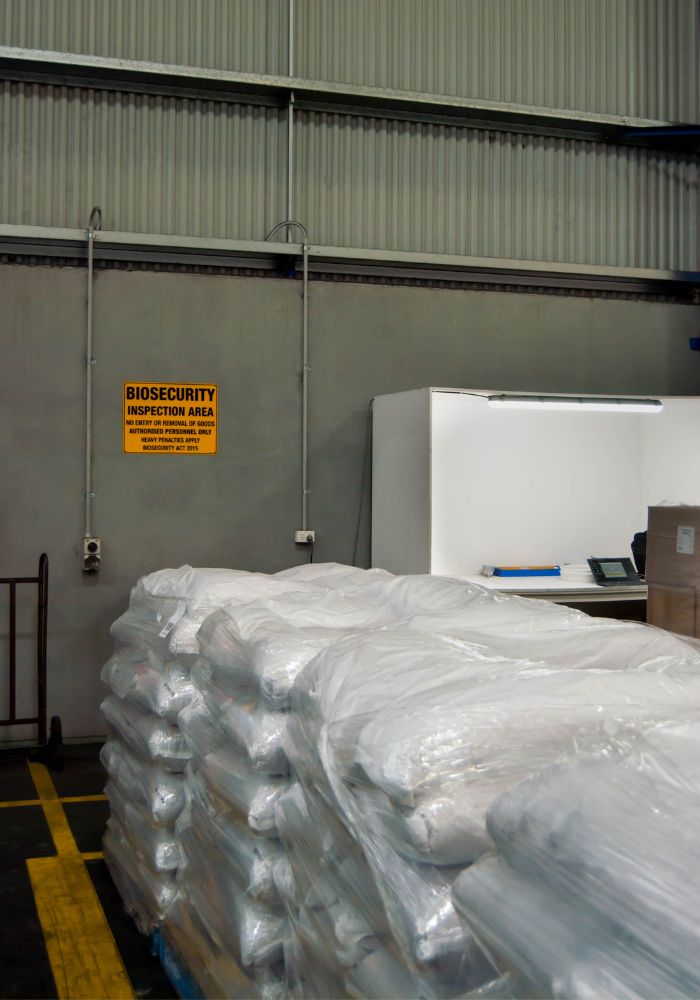 Our team are here to assist
Contact Us and Learn More
We pride ourselves as one of the best logistics companies in Melbourne and provide the highest customer satisfaction. If you have any questions about container load, inventory management, order processing, pick and pack services, transport, and same-day/next-day shipping, don't hesitate to contact us.
At Effective Logistics, we support and attend to the needs of our clients – even the strictest criteria and ensure that we focus on carrying our efficient transport solutions, 3PL warehousing services and distribution with accuracy and competitive pricing.
Kindly call our Melbourne head office on 03 9369 0710 for general or food grade 3PL in Melbourne and speak with one of our highly experienced team and friendly staff. You can also email us at jordan@efflog.com.au or customised solutions.